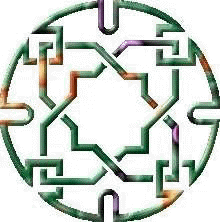 Custom Search
1.
The Center for Phenomenological Studies, Catholic University of Louvain, Belgium and The Department of Philosophy, Istanbul 29 Mayis University, Turkey
With the Collaboration of The Institute for Islamic Sciences and Modern Oriental Philology,University of Bern, Switzerland
Organize on 9-11 May, 2018
at UCLouvain (Belgium)
International Conference
On
"PHILOSOPHICAL HERMENEUTICS IN THE ISLAMICATE CONTEXT /L'HERMÉNEUTIQUE PHILOSOPHIQUE EN CONTEXTE ISLAMIQUE"
Topic:
This conference would like to engage with one specific context among all those which were and still are, as it were, "affected" by philosophical hermeneutics: the Islamicate context. The Islamicate context seems to be particularly relevant for three reasons at least:1) The Islamicate context is intertwined with the Western context in a way that calls for asking whether the application or the import of philosophical hermeneutics in general does or does not require a minimum of shared history, and whether one should speak – in the particular Islamicate context – either of a cultural or aconceptual transfer only? 2) The Islamicate context retains a clear and sound reference to religion that makesits entanglement with philosophical hermeneutics a burning challenge for all parties involved. Is it true, as some contend since several decades, that philosophical hermeneutics can help interpreting Islamic thought anew? 3) The Islamicate context and the Western context are not just intertwined, but theyare also penetrating each other. How does philosophical hermeneutics contribute to their mutual understanding?
Details...(in English)
2. Philosophy Department, Faculty of Literature - Alexandria University
Organize on 7-8 Nov. 2018
at Faculty of Literature
Its Fourth International Conference
On
"How to Read Philosophy: Innovative Visions in the Hermeneutics of Time"
Details...(in Arabic)