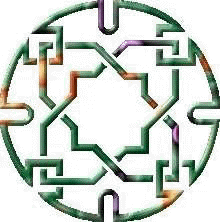 Custom Search


A. Directory of free philosophy magazines
B. Directory of subscription philosophy magazines.
a. Magazines in Arabic
Philosophy and the epoch, (الفلسفة والعصر).

The World of thought, (عالم الفكر).

Dialogue of the Arabs, (حوار العرب).

Almawakif, (المواقف) – the magazine of research and studies in society and history.

Eis,(أيس)- a space for mind and freedom.

Hiraa,(حراء) a scientific, cultural periodical.

Philosophical Studies - Issued by Baytulhekmh.

Tunisian Review of Philosophical Studies.

Al-Marifa - Published by the Syrian Ministry of Culture.

Almanar Aljadeed - Articles in Philosophy of Religion and Social Issues.

Contemporary Arabic Thought, (الفكر العربي المعاصر).

Al-muqademah, (المقدمة).

New Ages, (الأزمنة الحديثة).

Philosophical Studies (The Algerian Philosophical Socity).
b. Magazines in English
This list includes some of the most important philosophy magazines worldwide.