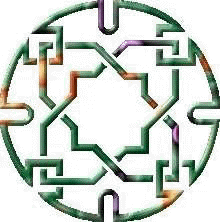 Philosophers of the Arabs

Custom Search
Eminent Philosophy Professors
in the Arab World
The aim of this list is to introduce prominent professors of philosophy in Arab universities. This list includes some of the most important names of contemporary Arabic philosophy professors who have numerous works in philosophy in their special fields of study, as well as a specific vision to their area of specialization. By pressing on the link the reader will be find brief information about the author's vision as well as a list of his publications.
This list is preliminary, and it is comprised mainly from professors whom we know through the activities of the Egyptian Philosophical Society, and whom information is available to us through different publishing media. Thus, this list will be, and for a long time, incomplete. However, the site is open to receive information about other contemporary philosophy professors in the Arab world. In addition by time a complete data base of philosophy professors in the Arab universities will be prepared. This list, too, is organized in alphabetic order, not on the basis of the importance of the specific professors, or their works.
Prof. Elsayed Rizq Elhagar.

Prof. Hassan Alkuhlany.

Prof. Abdellatif Ela'bd.

Prof. Adonees Alekra.

Prof. Ahmed Barqawy.

Prof. Ahmed Arafat Alqady.

Prof. Alboukhary Hamman.

Prof. Abolrazaq Quassoum.

Prof. Anwar Mugheith.

Prof. Attyat Abouso'oud.

Prof. Barakat Mohammed Murad.

Prof. Bahaa Darwish.

Prof. Elsawy Elsawy Ahmed.

Prof. Fatiha Zuradaty.

Prof. Hany Elmar'ashly.

Prof. Ismail Elzarukhy.

Prof. Ghanem Hana.

Prof. Kamal Abullatif.

Prof. Magdy Abdulhafez.

Prof. Magdy Elgezairy.

Prof. Meqdad Arafa Mansyia.

Prof. Muhammad Khaled Alshayab.

Prof. Mustafa Hanafi.

Prof. Okail Hussein Okail.

Prof. Ramadan Bastaweesy.

Prof. Sa'eid Tawfik.

Prof. Safaa Abolsalam Ga'afar.

Prof. Salah Reslan.

Prof. Seham Alnwayhi.

Prof. Wafaa Ibrahim.

Prof. Yousef Salama.

Prof. Zaynab Alkhudairy.